Hi! It's
Kelly
here to share a layout using the Pure Bliss Collection by Heather Tozzi. This collection is full of soft pastel colors...perfect for documenting those baby photos.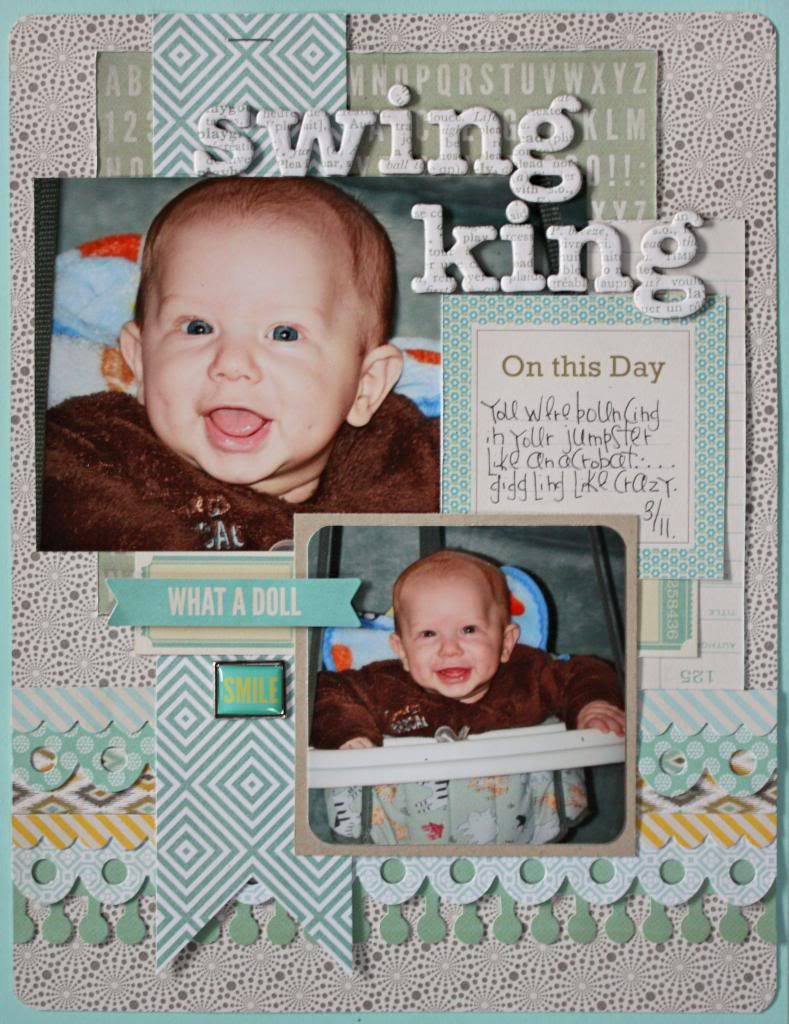 One of my favorite things to do on my pages is layering. So, I picked out all of the elements I wanted to incorporate onto my page, and played around with them until I was satisfied about how they looked.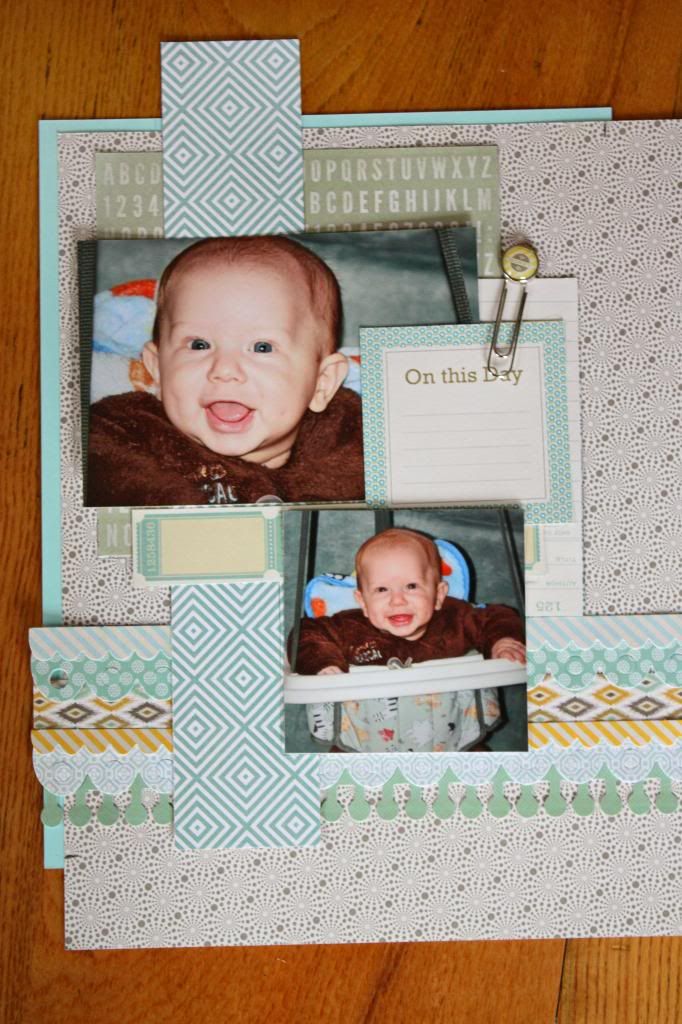 I then traced around everything lightly with a pencil, and took everything back off. Layer by layer I began to stick things down...trimming, matting, or distressing as I went.
To finish up the look...I topped it off with the title, a sticker, a brad, and scribbled in some journaling.
Thanks for stopping by!
Pure Bliss 12 x 12 paper: Blooming #2027
Pure Bliss 12 x 12 paper: Crossword #2021
Pure Bliss 12 x 12 paper: Diamonds #2029
Pure Bliss 12 x 12 paper: Journal Tags #2025
Pure Bliss 12" Die Cut Borders #2036
Pure Bliss Cardstock Label Stickers #2033
I'm up on the GCD Studios blog today, check out the post
here
.